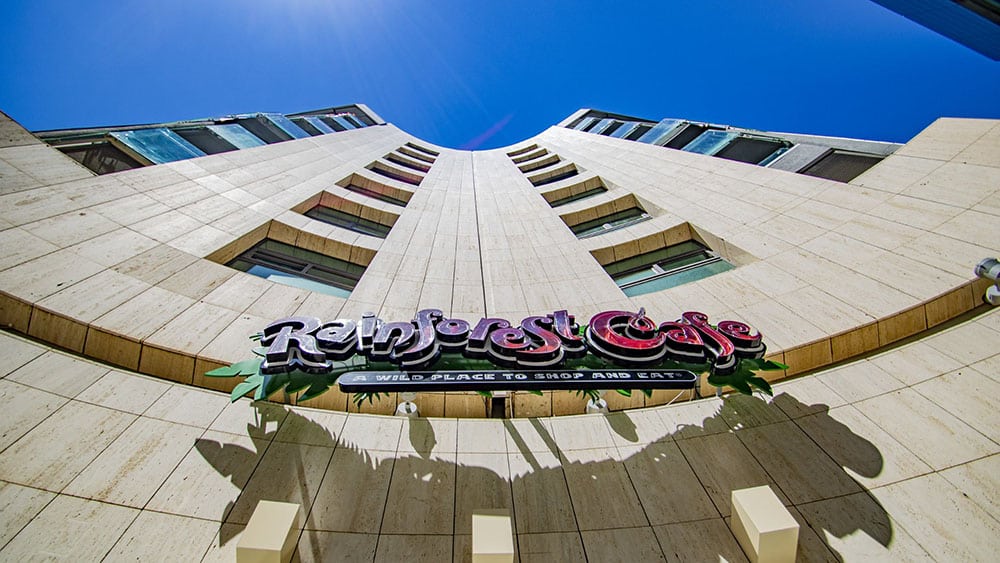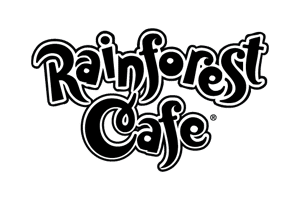 Rainforest Café is an American concept created to educate its visitors on the protection and preservation of the flora and fauna of the world's tropical rainforests. The development of the Rainforest Cafe spanned over 17 years with 45 restaurants opening around the world.
At this wild place to eat, one will find anything from pasta to seafood, burgers and delectable desserts – and it's not just another meal when you're at the Rainforest Café — it's an adventure! With locations in some of the most travelled parts of the world, Rainforest Café is designed to transport you deep into a tropical rainforest, including mist, waterfalls, and life-like figures of rainforest animals, including elephants, gorillas, tigers, leopards, panthers and snakes! You can even learn about conservation efforts or take a piece of the forest home with you from our retail village.
Spread over 600 square metres and hosting 170 covers at any point in time, the Rainforest Cafe team is happy to welcome you all year long, 7 days a week at the themed restaurant at Bay Street Shopping Complex.