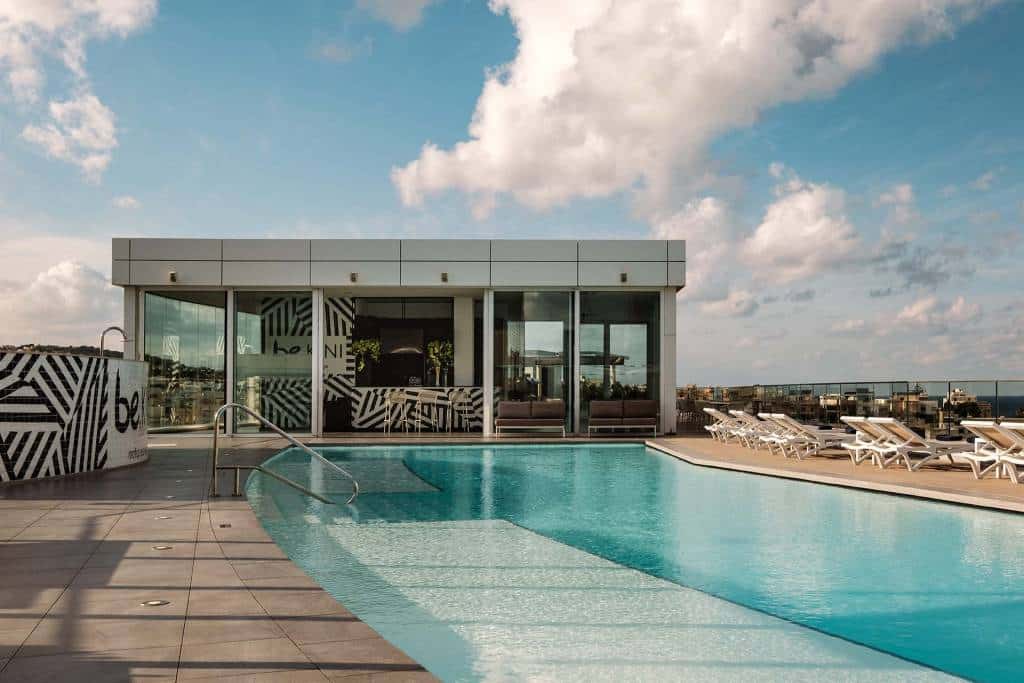 be.KINI rooftop and lounge enjoys stunning panoramic views across the blue Mediterranean. It is the ideal place to wash down cocktails whilst enjoying the spectacular Maltese sunset and the amazing panoramic view of St. George's Bay.
From early morning swims to spectacular sunsets, the rooftop's heated pool makes for truly memorable moments. With views of the sandy beach at St. George's Bay and the majestic beauty of the ever-enduring Villa Rosa and its magnificent gardens, be.KINI is one's sweet escape from the daily routine.
be.KINI has its own kitchen to satisfy one's cravings with appetizing meals and complementing cocktails; all year round.