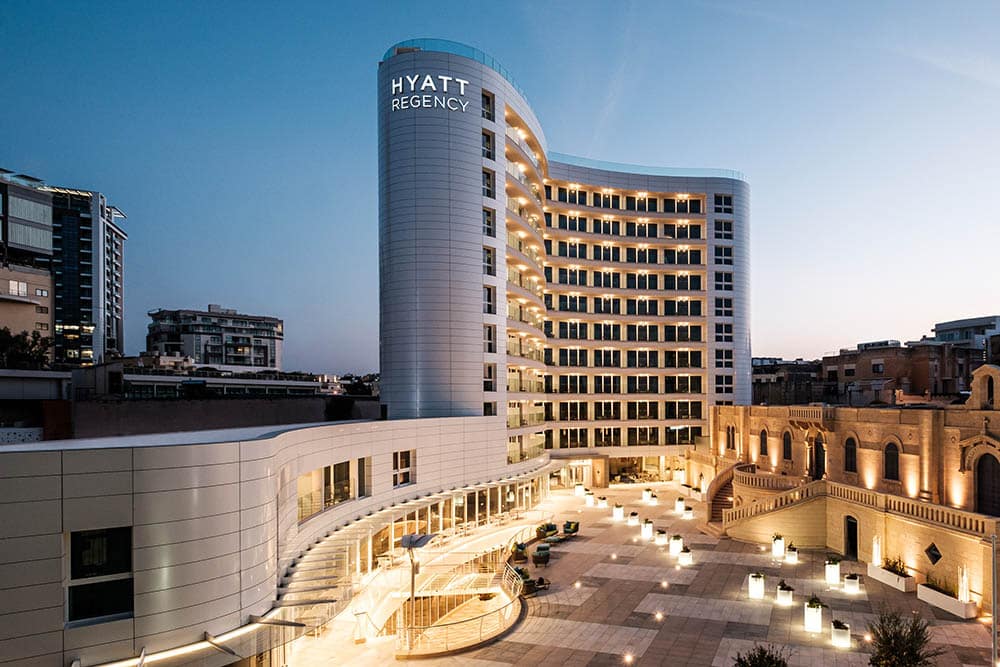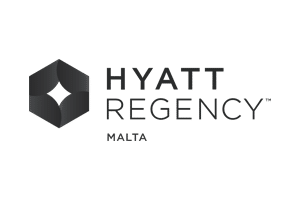 Hyatt Regency is a chain of hotels specialising in accommodating people travelling for both business and leisure. They are situated in various locations around the world in urban, suburban, airport, convention and vacation destinations.
We are proud to bring Hyatt Regency to Malta, offering a calm space to the city centre. We have combined modern architecture with Maltese Heritage to create a beautiful unique hybrid of past and present.
Hyatt Regency Malta is located in the heart of St Julian's, Malta's premier resort. It is an ideal pied-à-terre from which to explore the island's eight thousand years of history. Set within walking distance from some of the finest lifestyle alternatives in the city and a mere stone's throw away from the pristine beach on St George's bay, you are never far away from the next memorable experience.
Hyatt Regency Malta offers 151 bright, premium guestrooms, including 12 suites that are elegantly decorated with contemporary furniture. Each guestroom has floor-to-ceiling windows or a balcony, generous workspace with a cozy chair and charging station, well-appointed bathroom with walk-in rain shower. Whether you're visiting Malta for business or for leisure, we'll make sure you make the most of your time away.